How Do We Choose Cushion For Outdoor Use?
Jun 20,2022 | Orange Casual
Do you struggle to choose the right outdoor cushions colors for your outdoor patio furniture?
Outdoor cushions are a popular and inexpensive way to decorate your outdoor patio furniture. More and more families spend time on their patios as it's a great way for families to get fresh air, especially during the summer months.
So, how to choose a good cushion becomes an important topics. Here are our top tips to help you choose the right cushions for your outdoor decor.
Select Correct Color
Firstly, it is your choice! What are your favorite colors? The outdoor place gives you an opportunity to pick more colorful colors than what you might use indoors.
For a contemporary look, you might choose to use cool shades like grey or brown. This gives it a classic look that will go well with natural wooden furniture. These are traditional colors that can be used in combination with rattan-style furniture.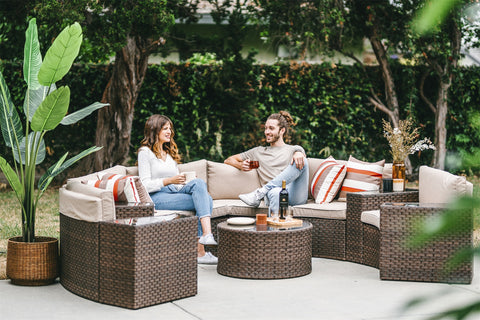 However, outdoor cushions can be found in a variety prints. There are many great animal prints as well as geo patterns. Extra interesting details include fringes, pom poms and tassels. You can try on them if you like.
Focus on the Fabric
Most importantly, cushions should be at minimum weather-resistant. Do not choose indoor cushions that are just as ordinary and assume they will stay dry. Sudden rains and damper air can both damage them. Meanwhile, protective outdoor cushions are often UV-resistant.
Even if a cushion says "for outdoor use", but it's made from Polypropylene or water-resistant foam, you had better bring them inside overnight, especially if there's a chance of rain. While it can be a hassle, it's much better than buying new cushions every year. Even the most expensive outdoor fabrics will eventually show wear or develop unsightly marks. But with proper care, this should not happen for very long.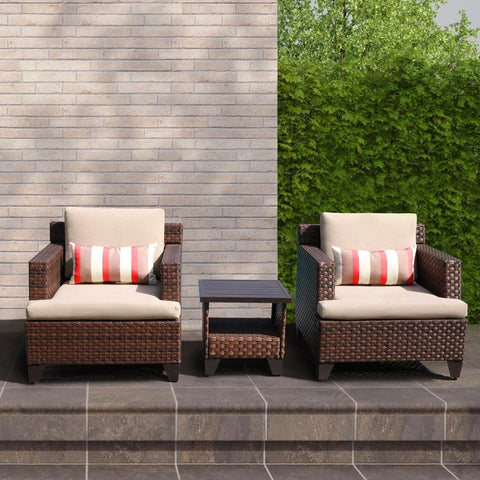 Choose Size and Thickness
Before buying outdoor cushions or placing an order for them, you should measure your furniture. You don't want to get pushed off the couch by bulky cushions or have a hard edge around a small cushion.
How comfortable do your feet want to be? The standard depth of a patio chair cushion is about 4 inches. But a luxury deep-seat patio chairs is about 5.5 in depth. Outdoor seating foam is thicker so this can be thicker.
By the way, In Orange-casual, most of our products with cushions meet the standard of 4 inches.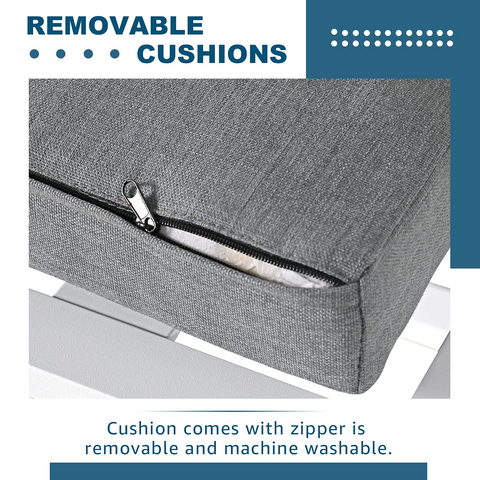 Summary
You might think choosing a suitable outdoor cushions is easy. However, it's not rocket science. In fact, we found it to be more difficult than we thought.It's best to first choose patio furniture and then to pick complementary cushions after you know what you're going to be using it with.
Comment