Outdoor Summer Party Ideas For This Summer 2022
Jun 27,2022 | Orange Casual
Outdoor summer party ideas are endless. Orange-Casual has a variety of ways to elevate your next outdoor party. There are many ways you can make your next outdoor party stand out, whether it's a summer barbecue, backyard graduation party or any other occasion. Our goal is to make planning any kind of summer party easier.
Summer is best when it's warm and moonlit. Hanging lights outdoors can add to the summer atmosphere. String lights and bulb lights can be used to drape lights back and forth between a patio, porch, or trees in your yard. You can wrap string lights around your seating group if you're feeling creative (see the below picture as an example). Lanterns are another option for hanging lights. To give your space a warmer and more aesthetically pleasing feel, hang lanterns from anywhere you like to make it feel like a summer party.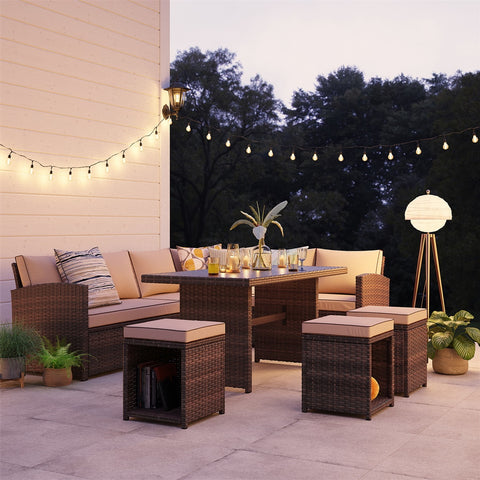 Make an area for outdoor seating
You can set up a table and chairs outdoors if you don't have an area where your guests can sit. This seating arrangement depends heavily on how many guests are attending and what occasion it is. However, it is important to ensure that everyone has a comfortable place to relax at the party.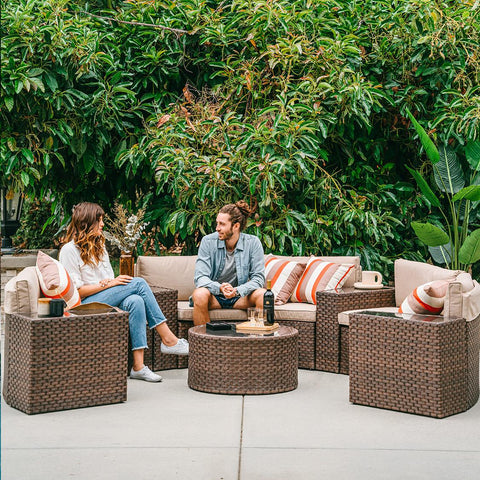 Outdoor seating areas are a great place to display centerpieces made with fresh flowers from your garden, or from local flower shops. You can elevate the appearance of your party by using centerpieces. They also create a welcoming area for guests to sit.

Placemats and runners with texture are great options.
It's all about the details when decorating an outdoor party. You can easily decorate the area once you have designated seating for guests. These simple details will tie your party together.
Meanwhile, in this article, we provided a fun and creative list of summer party themes below to help you get mor inspiration!
A fun pool party theme will make it easy to throw a beach party or bring the beach to you backyard. This theme usually features sand, seashells and striped decor. For the day, you can host games inspired by beaches or a bonfire party at night. To host a beach party, make sure you have enough blue linens, outdoor pillows and glassware. You can also get party invitations for guests 
Set up a movie night with stars by laying down blankets in your backyard. Next, lay down pillows and cushions on top. You will also need a projector, a blanket or canvas white to view the movie on. After you have set up your blanket or canvas screen, you can plug in the projector to start the popcorn. This is a great way to get the most from summer nights. Even better? Children and adults can both enjoy movie nights.
The 4th of July party is often the most anticipated and largest of the summer. Our Fourth of July party ideas will help you plan one that will be a hit with all your friends. Your Fourth of July party will be unforgettable. Do not forget to use American-style banner and flags.
Comment