Pool Furniture Buying Suggestions
Jul 07,2022 | Orange Casual
 A backyard pool can be the ideal place to bring together friends and family during summer. Your pool can be transformed into a welcoming place to relax with your family and friends by adding comfortable patio furniture. 
These four types of pool furniture are a great way to transform your backyard into an oasis.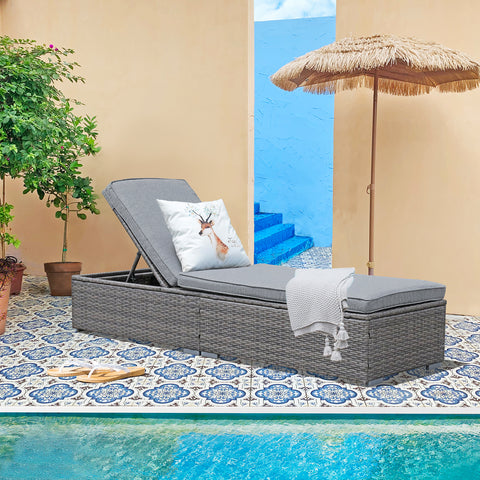 Comfortable chairs are essential for guests and you to enjoy the pool's sun and relax from swimming. Orange-Casual has more to offer than standard outdoor lounge chairs and pool furniture. You can go beyond the traditional poolside furniture by adding chaise lounges made from wicker or metal, with additional cushions. Outdoor pool furniture made of wicker or metal is water-resistant and can be dried quickly after being exposed to water, rain, and splashes. Meanwhile, these patio chairs are usually adjustable in the back to allow comfortable reclining at any angle.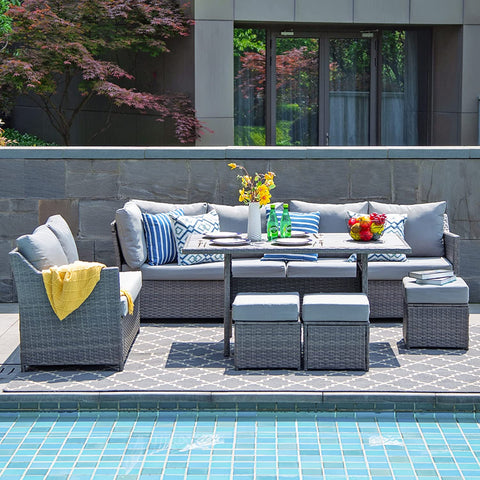 In the warmer months, when the weather is nice and the air is fresh, you might enjoy cooking meals with your friends or grilling. Outdoor furniture can be used to enhance your outdoor space. Outdoor dining set allows you to enjoy a meal and a drink by the poolside. You can shade your eyes from the sun with some dining sets that include an umbrella or an awning. You can also use a patio table or a bar cart for your poolside adventures. These two items can hold tableware, utensils, glasses and other essentials for swimming outdoors.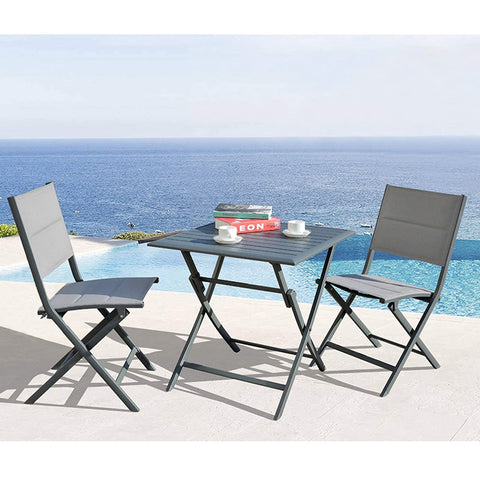 You can take a break from swimming by enjoying a glass of lemonade, or light lunch at your poolside bistro. These outdoor dining sets can seat two people. They are available in several options such as iron and aluminum. You can get a bistro set that is bar-height to protect your drinks from the pool water, or a set that folds up with chairs and tables for storage. Anyway, it is an affordable pool furniture in Orange-Casual. If you're interested in it, just click the link to view more details.https://www.orange-casual.com/products/foldable-bistro-set-3-piece-patio-dining-furniture-set-all-weather-aluminum-table-and-sling-padded-chairs-indoor-outdoor-space-saving-porch-furniture
Outdoor Sectionals & Sofa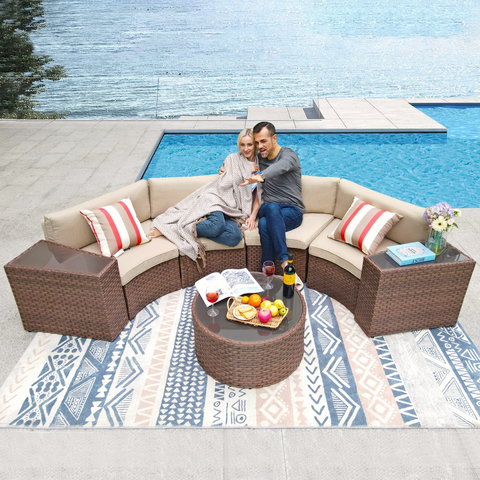 Sectional sofas are great choice for entertaining guests at your pool, or simply relaxing with family and friends in the backyard. For relaxing after swimming, outdoor sectionals have comfortable, weather-resistant upholstery. You can store your pillows, swimming toys, or other pool accessories by choosing a sectional with matching storage ottoman.
Comment