10 Things You Should Know When You Choose Patio Sofa
Feb 09,2023 | Orange Casual
Investing in a patio furniture set in spring can be a great idea as it gives you more time to enjoy it before summer arrives. Spring is also milder and sunnier, making it easier to shop and preview outdoor furniture in your space. Here are 10 key things to consider before making a purchase:
1. Material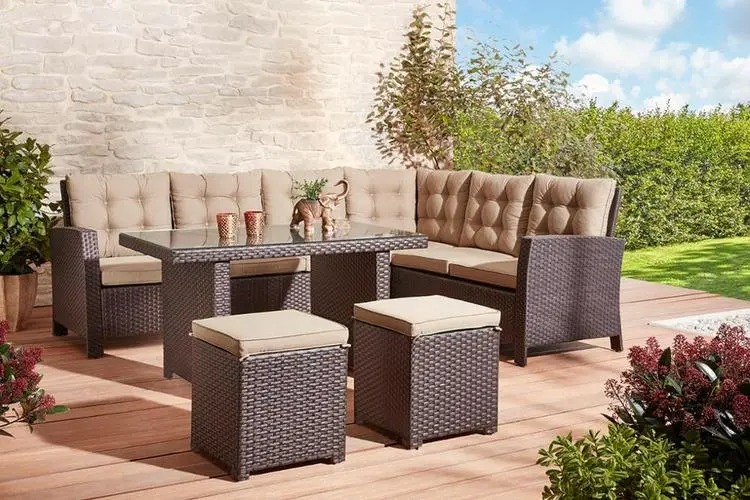 Patio sofas are available in a variety of materials such as wicker, aluminum, teak, and more. Each material has its own pros and cons, so consider which one will best suit your needs and the climate in your area.
Wicker or rattan Patio Sofa:
Pros: Lightweight, durable, and often woven over a metal frame. Wicker and rattan are also known for their natural beauty and versatility.

Cons: May not be as weather-resistant as other materials and can become brittle or crack over time.
Metal Patio Sofa:
Pros: Steel or aluminum frames offer sturdy construction and can be designed to resemble more traditional sofa styles. Metal frames are also rust-resistant and durable.

Cons: Metal can become hot to the touch in direct sunlight, and metal frames may not be as comfortable as other materials.
Wood Patio Sofa:
Pros: Teak, cedar, and eucalyptus are popular choices for their durability and natural beauty. These materials can also add warmth to outdoor spaces and blend well with nature.

Cons: Wood requires regular maintenance, such as sealing and staining, to prevent weather damage. Wood may also rot or splinter over time if not properly cared for.
Plastic Patio Sofa:
Pros: Resin or polyethylene are low-maintenance options that can be molded into a variety of shapes and colors. Plastic patio sofas are also affordable and durable.

Cons: Plastic may not be as comfortable as other materials, and plastic patio sofas may not have the same aesthetic appeal as those made of wood or metal.
2. Size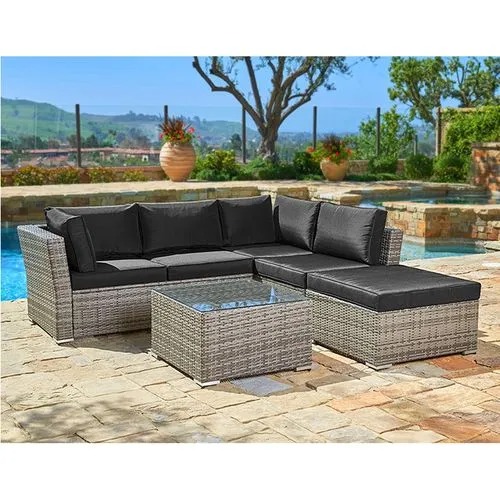 Measure the area where you plan to place the patio sofa and make sure to choose a size that will fit comfortably in the space. Don't forget to factor in additional space for people to move around and for any accompanying furniture.
Space:
Measure the space where you want to place your patio sofa to ensure it fits comfortably. Don't forget to leave enough room for people to move around it.
Number of people:
Consider the number of people you want to seat. A loveseat is suitable for two people, while a larger sofa can seat three or more.
3. Comfort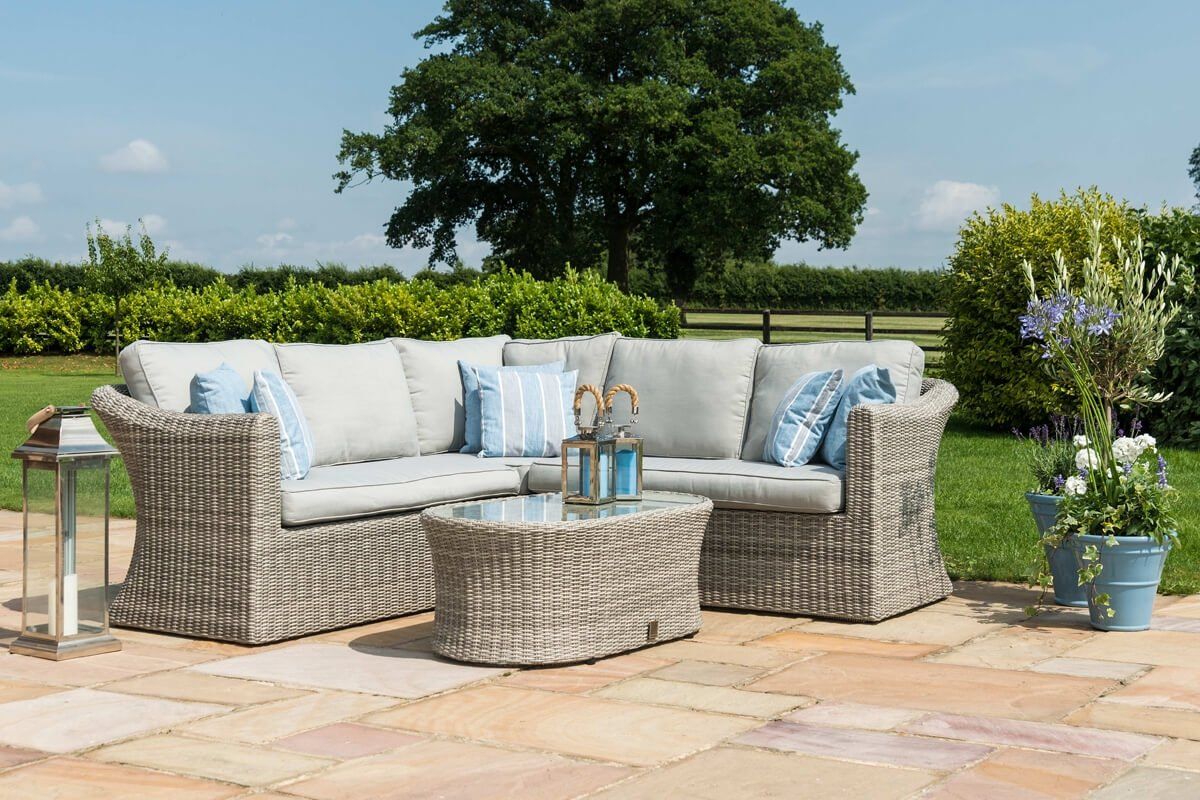 A patio sofa is meant for relaxing, so comfort should be a top priority. Test out the cushions and seating to ensure they are comfortable and provide enough support.
Cushion Thickness:
Choose cushions that are thick enough to provide adequate support for sitting. Consider the material of the cushion as well; foam, down, or a combination of materials can all impact the comfort level of the sofa.
Seat Height:
Make sure the seat height of the sofa is comfortable for you and your guests. A seat height of 17-19 inches is standard, but adjust accordingly based on your preference.
Back Support:
Ensure that the back of the sofa provides enough support to keep you comfortable while sitting. This is especially important if you plan to lounge on your patio sofa for extended periods of time.
Material:
Consider the material of the sofa itself. Weather-resistant materials like aluminum, teak, or plastic are durable and easy to maintain, but they may not be as comfortable as upholstered sofas.
Armrests:
Armrests can add comfort and support while sitting. Consider the height and width of the armrests to ensure that they are comfortable and provide adequate support.
4. Durability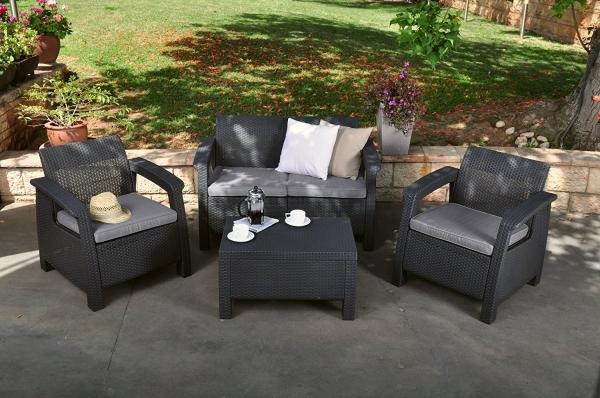 Outdoor furniture is exposed to the elements, so it's important to choose a patio sofa that is built to withstand the weather. Look for materials that are weather-resistant and UV-protected to ensure your sofa will last for years to come.
Material:
Choose a material that is weather-resistant and durable. These materials can withstand the elements and are less likely to rust or rot over time.
Construction:
Look for a patio sofa with a sturdy frame and well-constructed joints. A sofa that is put together well will last longer and be less likely to break or fall apart.
Cushions:
Consider the material of the cushions. UV-resistant and waterproof cushions will last longer and are less likely to fade or become damaged from exposure to the elements.
5. Style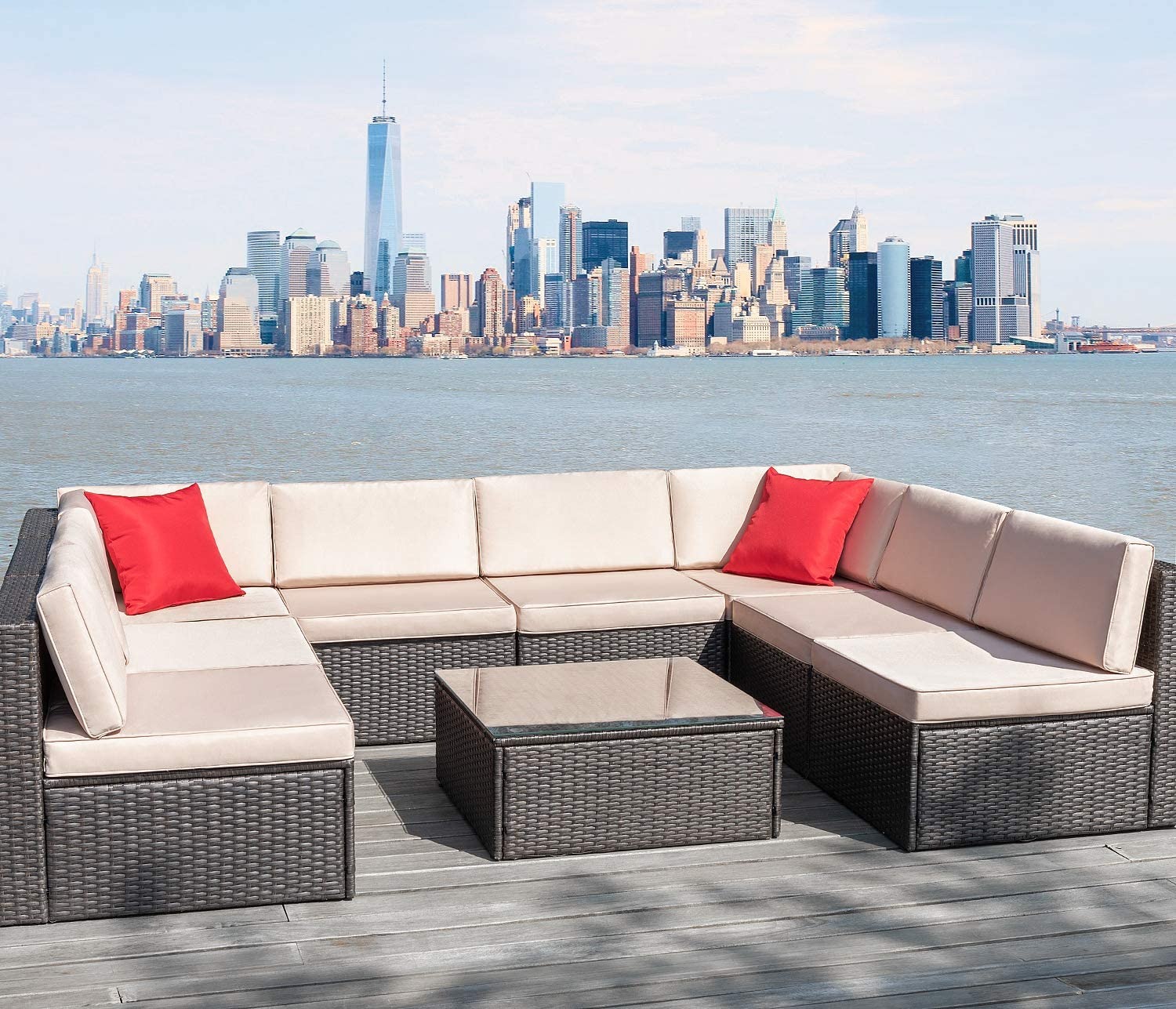 Patio sofas come in a variety of styles, from traditional to modern. Consider the overall aesthetic of your outdoor space and choose a style that will complement it.
Design:
Patio sofas come in a variety of designs, from modern and sleek to traditional and ornate. Choose a design that fits with your personal taste and the overall style of your outdoor space.
Color:
Consider the color of your patio sofa and how it will coordinate with the other elements in your outdoor space. Neutral colors like black, white, and gray are versatile and can easily be incorporated into any design, while brighter colors can add a pop of personality to your space.
Material:
The material of your patio sofa can also impact its style. For a more traditional look, consider a wooden sofa, while a metal or plastic sofa can offer a modern look.
Cushions:
Cushions can also play a role in the overall style of your patio sofa. Consider patterns, colors, and textures that complement the design of your sofa and the overall style of your outdoor space.
6. Seating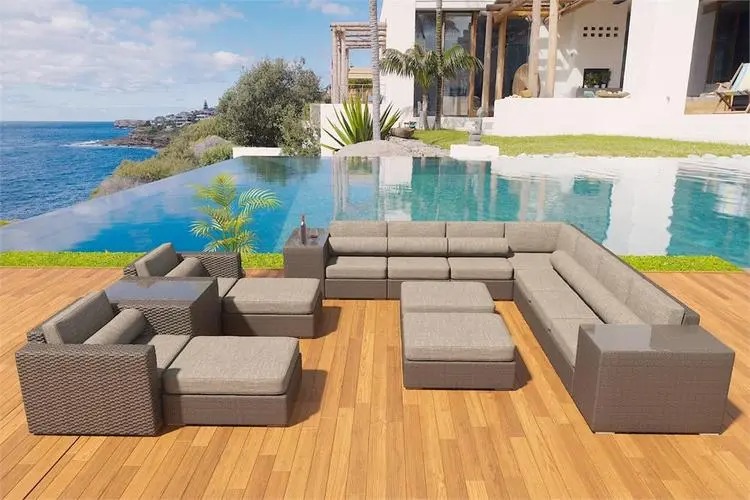 Think about how many people you want to seat on your patio sofa and choose a model that will accommodate them comfortably. Sectional sofas are a great option for larger groups.
If you just want a simple patio sofa for 2 people, you can choose this 2pc Outdoor Patio Armless Sofa with Cushions, you can separate or combine them. You can also choose the loveseat sofa set with ottomans.
For 3-4 people, you can choose the 5 Piece Patio Set, Curved Sofas or a Conversation Set.
For 4-6 people, a U-Shaped Outdoor Sectional Sofa Set would be perfect. The U-shaped sectional sofa generally takes up a large space, so it is more comfortable to use, especially suitable for families with a large population. It is very convenient for the whole family to sit together and enjoy family happiness. The enclosed shape is suitable for socializing.
For more people, you can try this 13pcs Outdoor Curved Sofas. A curved outdoor sectional is called that because the individual pieces of the set are arranged in a curved shape, rather than a straight line. This allows the sectional to create a more inviting and cohesive seating area in an outdoor space.
7. Maintenance
Some materials require more maintenance than others, so make sure you choose a patio sofa that fits with your lifestyle and the amount of time you're willing to spend maintaining it.
Aluminum - lightweight, durable and resistant to rust and corrosion.
Resin Wicker - synthetic material that is weather resistant, easy to clean and maintain.
Teak Wood - naturally weather resistant, but may require occasional oiling to maintain its color.
Sunbrella Fabric - high-quality outdoor fabric that is fade-resistant, water-resistant, and easy to clean.
These materials are low maintenance, but it is still important to follow the manufacturer's instructions and guidelines for proper care and maintenance to ensure the longevity of your patio sofa.
8. Brand Reputation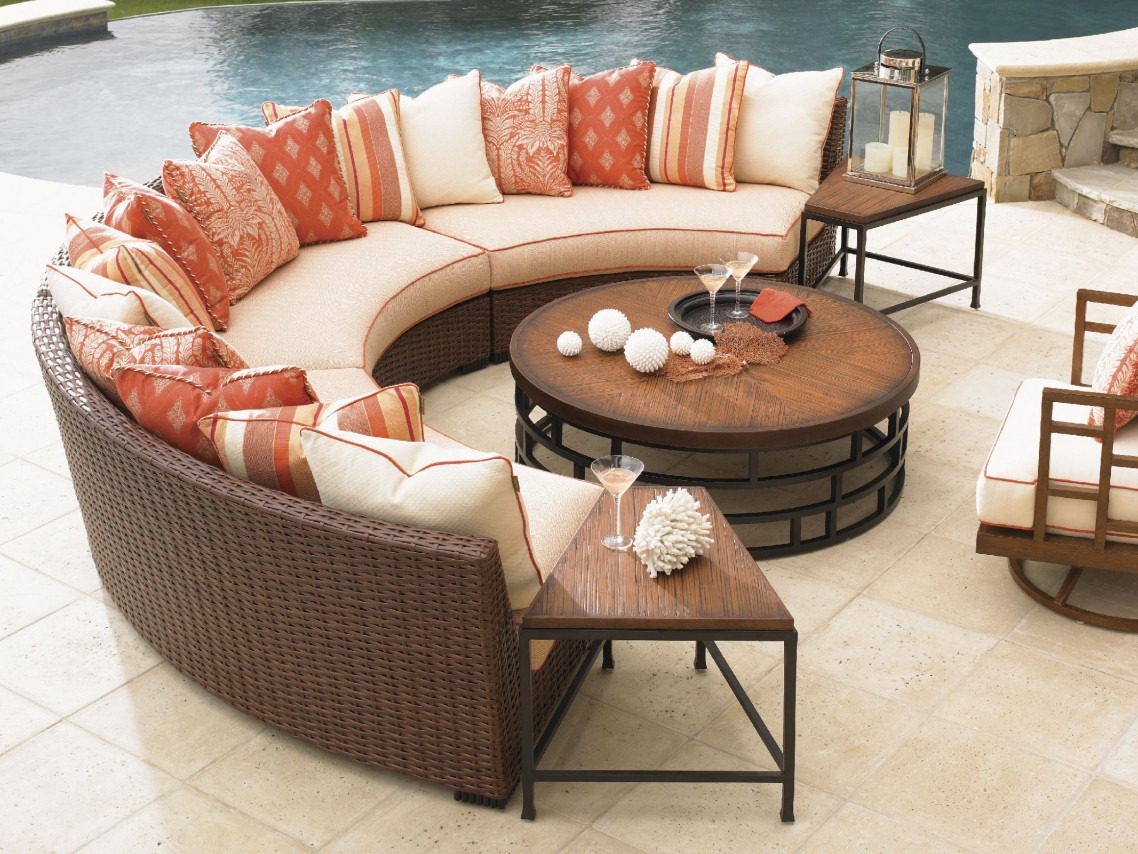 Research the brand reputation of the patio sofa you're interested in. Look for customer reviews and ratings, to get a sense of the quality of their products and customer service.
Orange-Casual is an online store specializing in the manufacture and sale of outdoor furniture. With 20 years of experience in outdoor furniture, Orange-Casual offers products directly to consumers, eliminating the middleman and providing the best products at the lowest prices. The company operates an online store and has received numerous positive reviews, and Orange-Casual products are also available for sale on major platforms such as Amazon and Walmart.
9. Price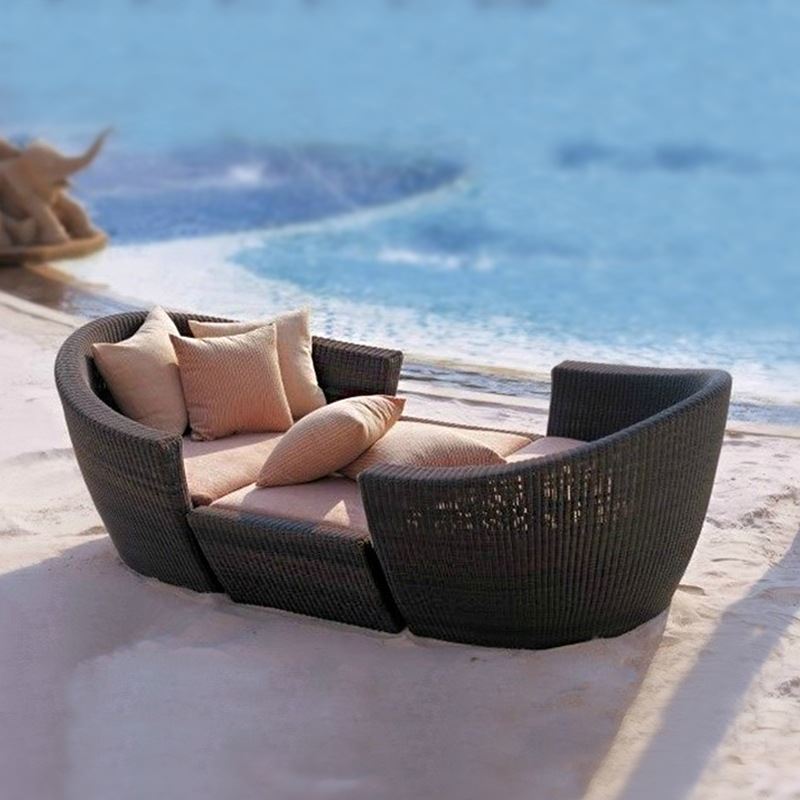 Patio sofas can vary greatly in price, so consider your budget when shopping.
The price of a patio sofa can vary greatly depending on several factors such as size, material, brand, and retailer. On average, a basic patio sofa can cost anywhere from $200 to $1000, while a high-end luxury patio sofa can cost $5000 or more. To get an accurate estimate for the cost of a patio sofa, it's best to shop around and compare prices from various retailers and websites. Keep in mind that a higher price doesn't always guarantee a better quality product.
10. Warranty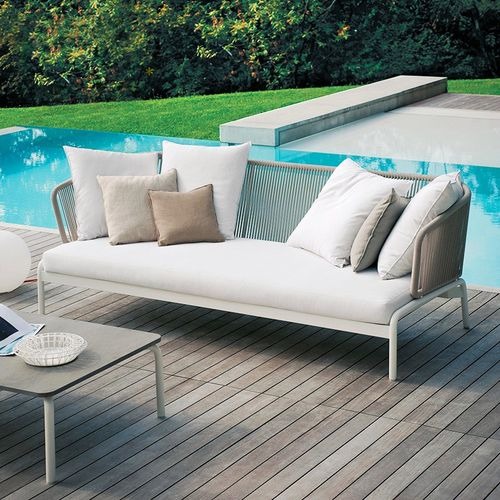 Look for a patio sofa that comes with a warranty to protect your investment. This will give you peace of mind knowing that you'll be covered in case of any defects or issues with the product.
Orange-Casual provides 1-year guarantee to all outdoor products, and 5-year guarantee to some products. Orange-Casual also accepts return for exchange and refund during the guarantee period. Shop Orange-Casual outdoor furniture now.
---
In conclusion, choosing the right patio sofa is a matter of personal preference, comfort, and style. When considering options, take into account the type of material, the size, and the amount of seating needed. Consider the overall look you want to achieve and the budget you have for this purchase. Ultimately, a good patio sofa will provide comfort and style while enhancing your outdoor living space.
Comment