Outdoor Sectional FAQs
Jun 06,2022 | Orange Casual
For many homeowners, creating a welcoming and comfortable outdoor space is a top priority.
A beautiful outdoor area will enhance your outdoor living space and allow you to enjoy romantic alfresco evenings. It can also help you build a stronger relationship with nature. A beautiful outdoor sectional will help you create the outdoor living space of your dreams.
The quality of outdoor sectionals varies greatly based on factors such as price, durability and comfort. Our Orange-Casual Offers a lot of choices for you.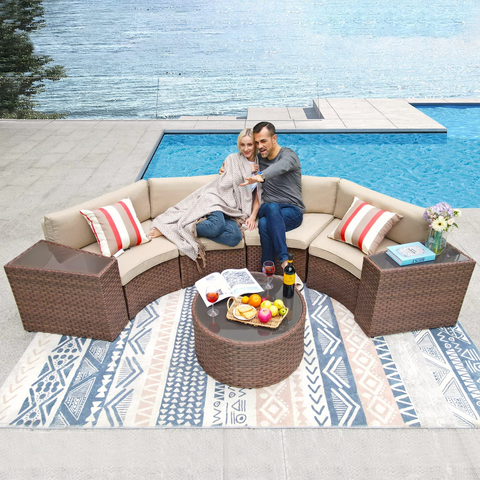 Space: Do we need to think about it?
Yes. The size of your outdoor space should be considered when purchasing an outdoor sectional. If the set is too large, your outdoor space will feel cramped. But if it's too small, it may look odd and out-of-place, many outdoor sectionals, like the ones on the below picture, come in modular designs that you can adjust to fit your specific needs. If you're not sure how a specific sofa will look in your space you can measure it and then use these measurements to place painter's tape on the ground. This should give you an idea about how the sofa will fit into your space, and what configurations it might work in.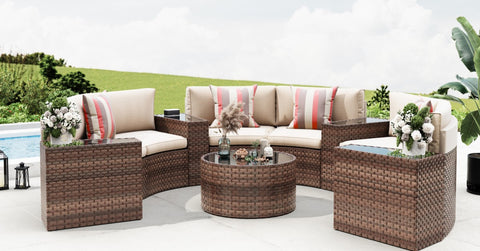 Why is the material important?
If you want your outdoor sofa to withstand any weather conditions, it is obvious that you need to choose the right material. Many furniture designers advise that manufacturers should ensure that all fabrics and materials are suitable for outdoor use and can be cleaned easily. Some products from orange casual used resin wicker, which is one of the most durable and low-maintenance outdoor materials. Also, Teak wood, cast aluminium, and steel frame are all suitable furniture materials for outdoor use.
Your climate is important as well. There is no doubt that non-rusting and non-mildewing materials are suitable in west coast places. And remember to look for cushions made of quick-dry foam, which allows air to flow through it quickly.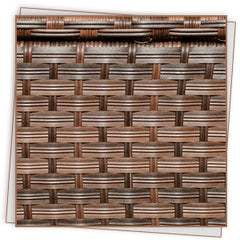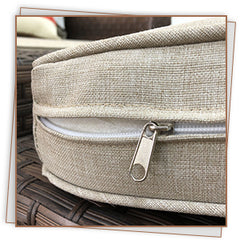 What is the difference between an Outdoor sofa and Sectional Sofa?
Basically, sectional sofa could be regarded as a kind of outdoor sofa. When we need to divide many different products into groups, it's necessary to find their differences. A sectional is a sofa created by joining multiple sections in different configurations.(Please see the below pictures as an example).  That is to say, sectionals come in many sizes. However, they tend to be the largest and provide a lot of room for relaxing. A standard outdoor sofa, however, is made of just one piece and has one configuration.
How do I take care of my outdoor sectional?
The best way to care for your sofa will depend on the material you choose, but most fabrics are resistant to weather. Protecting outdoor furniture is the same as parking your car outside a garage. It's the best way to keep your investment safe and to preserve its beauty for a long time.
In addition, cleaning dirt and debris frequently, spot treating stains when they occur, and deep cleaning after the season is over. Outdoor furniture can be made easier by purchasing removable, machine-washable covers. These covers can be tossed in the washer. Cushion covers can protect furniture from the elements.
Comment