Simple Guidance For You In Patio Umbrella
May 30,2022 | Orange Casual
Simple Guidance For You In Patio Umbrella
How do you select the best umbrella for your outdoor environment? It can be complicated when you think about shape, size and angles. With the right preparation and knowledge, outdoor perfection is possible.
Orange-casual strives to ensure that there is always something for everyone. We've made it easy for you to choose the right patio umbrella from our selection.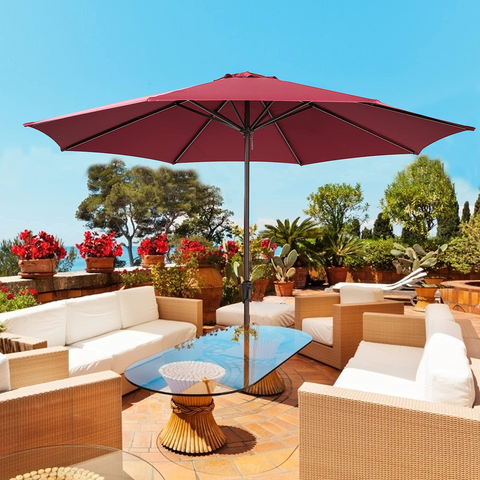 Quality Matters
An umbrella for patios that blows with wind is useless. It is important that your patio umbrella stays put where it is placed. That's why we pursit the combination of design elements and materials. Each umbrella in our Orange-Casual catalog is constructed with a heavy-duty, steel frame and a weatherproof polyester canopy.  
Choose the umbrella that suits your needs
A market umbrella has a timeless appeal. This umbrella is the most popular. This is our signature style. It provides shade under a straight-lined canopy that is held in place by 6 ribs. Its top vent provides cool and consistent airflow. You can also enjoy shade from sunup until sundown when your market umbrella has tilt adjustment, like ours.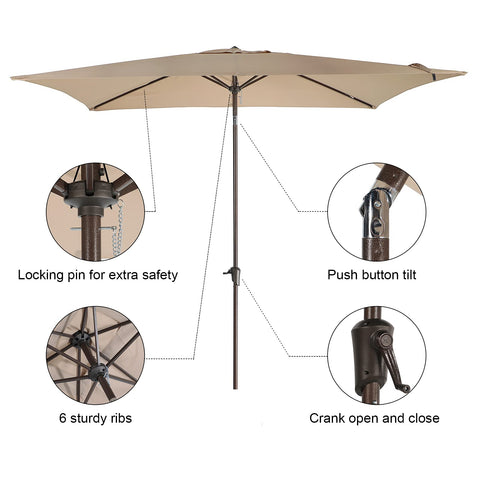 Orange-Casual provides different size of patio Umbrella such as 7.5ft and 11ft. Following is the feature of our Patio Umbrella.
⛱【Durable Fabric】Made from a light-filtering, water/UV-resistant, breathable polyester fabric with an air vent that provides maximum wind resistance. This will keep your umbrella in its place. For better protection, strap it closed
⛱【Heavy-duty Frame】Solid 8-rib steel frame and steel pole support the canopy and help to resist warping and other damage in the wind

⛱【Crank System】The umbrella's easy-to-open and close mechanism keeps it cool from the scorching sun.

⛱【Recommend & Maintenance】To preserve and maintain the product's quality, it is best to store or cover the item indoors. It's as easy as using a garden hose to clean the item.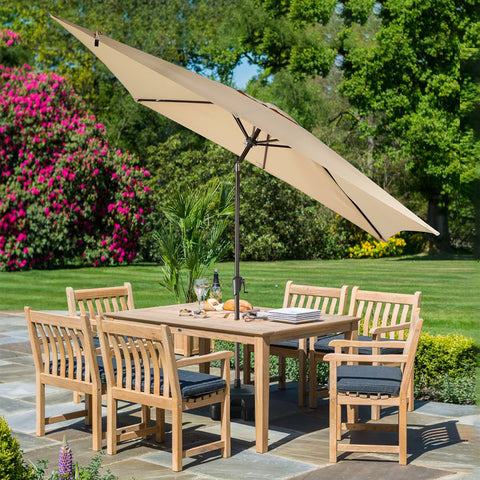 How to protect and store your Umbrella
Before storing your patio umbrella, make sure it is clean and dry.

Protective covers are essential - They will block moisture, prevent dust and debris buildup, and reduce inadvertent damage caused by other objects brushing against it.

Wrap the folds in one direction. It can reduce wrinkles and protect the quality of the canopy.

You can cover the pole ends with heavy rags or cardboard to minimize damage.

It is best to store it upright - Putting umbrellas on top of the rib assembly adds unnecessary weight, especially if there are other items that could be stacked on top or at risk of being stepped upon.

Make sure you keep your umbrella dry and in an enclosed place. Even though the cover is waterproof, the elements can penetrate and damage items if they are left outside.
Conclusion
We hope this guide will give you a better understanding about patio umbrellas  and make it easier to make a purchase decision. You'll be able to relax outside for many years.
Comment