Six Factors to Evaluate Outdoor Furniture Materials
Sep 16,2022 | Orange Casual
When you're looking at outdoor furniture, you'll likely be looking for the same qualities as indoor furniture, such as sofas, tables, and chairs that are durable, comfortable, and cost-effective. The main distinction is that patio furniture can withstand exposure to elements outside. But different material has an effect on the ability to weatherproof patio furniture.
 Before deciding whether you want to go with a particular material, you must understand its strengths and weaknesses of them. Consider how they align with your environment, preferences, and priorities. Selecting your "best" material for outdoor furniture depends on the compatibility of your particular needs to each material's inherent properties, as each situation is distinct. Frames for outdoor furniture must maintain the structural integrity of their design and appearance throughout the seasons and in a range of climate conditions. In this article, we will help you to learn six factors that can affect the quality of outdoor furniture materials.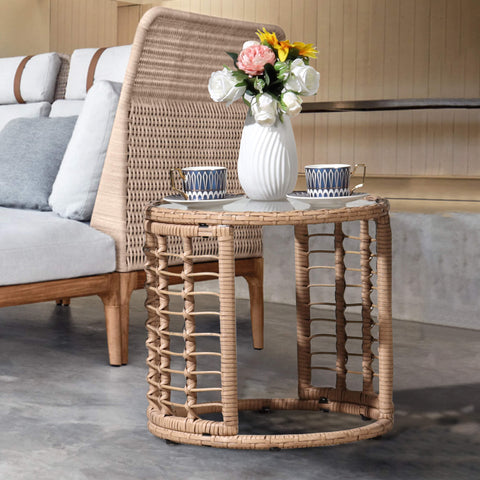 Rain & Moisture
Suppose you reside in a region where frequent rainstorms occur or with high humidity levels. In that case, you'll want to ensure that your outdoor furniture is protected from damages caused by various water-related issues. Water that is stagnant or retained will not just physically damage the material but can also create dangers to your health.
Sun & Temperature
If you're in a sun-drenched area or one with extreme shifts in temperature. In that case, you'll have to search for outdoor furniture sets that can withstand the ravages of UV rays and changes from extreme temperatures to extreme cold.
Wind
Suppose you live in an open and very windy location. In that case, it is essential to ensure that the furniture you use for your outdoor space is sturdy enough to ensure it won't tip over or fall away. It's not difficult to spoil a beautiful, light deck chair or table when it comes up against a natural disaster, so it's wiser to be cautious rather than carelessness. 
Durability
Some outdoor decors can last for decades in ideal conditions. Still, they may require replacement each season after exposure to extreme weather. Other materials can endure many elements throughout a lifetime and still appear new. Another aspect that contributes to durability is the amount of use. If you only eat outdoors at your dining table on the patio just a couple of times per summer, it's going to be less worn and wear than sun loungers and daybeds along the shores of popular hotels and resorts. The more frequently you use it on the table, the stronger the material should be.
Cleaning & Care Difficulty
Durability and aesthetics depend on how you maintain your outdoor furniture. Certain materials require minimal attention yearly and are simple to clean with detergent and water. Some require more intensive care and specialized products to keep them looking beautiful and functioning correctly. If you're at an end or don't have time for the hassle, you might choose to use less-maintenance materials.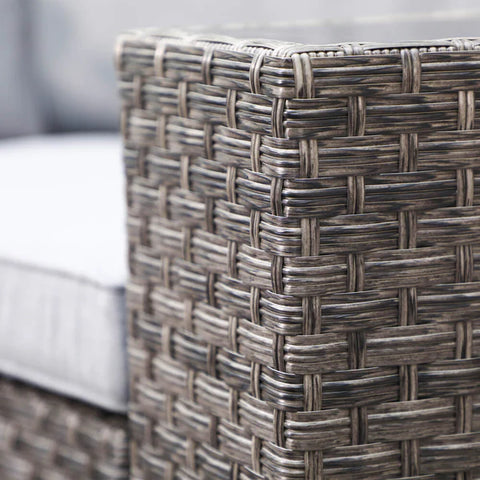 Eco-Friendliness
Nowadays, we are all conscious of the environmental impacts of manufacturing processes and the raw materials used in their products, even though we aren't aware of the details. Most people (hopefully) would prefer to be environmentally responsible the good news is that the majority of luxury brands of furniture for outdoor use have implemented "green" manufacturing practices and make use of products that are biodegradable, recyclable, or have been certified by eco-friendly groups such as those of the Forest Stewardship Council (FSC). But, outdoor furniture types differ in their ability to renew.
Cost
The bottom line is that all people consider the financial consequences of selecting one type of material over the other for furniture. You must stay within your budget. However, it is also crucial to know how costly materials can be over the long term and their cost versus value. Do you think it will have to be replaced regularly? Do you think it will take significant effort and time to keep it running? These are the most important considerations for a cost that you might not think of when looking at alternatives.
Comment