3 Tips To Style Your Outdoor Space to The Fall Vibes
Sep 09,2022 | Orange Casual
Watching summer end as the daytime gets shorter is depressing. But something about the fall season will reduce the sting. Perhaps because the summer heat is cooling down, or maybe because of the stunning leaves, or perhaps it's because the season of giving is upon us. No matter for which reason, the one thing that we can all be sure of is that making sure your outside space is as inviting and relaxing as it can be is the top priority when a cool breeze starts to blow.
In the fall, outdoor living spaces are transformed into a new level of bliss with crisp, fresh air and beautiful sunsets. In the fall, it's about having outdoor furniture and patios, gardens, and even outdoor entertaining spaces with a fresh zing.
Here are some suggestions to help you transform your outdoor space into a fall look!
1.Mix In Varying Textures
Natural elements, such as wood, woven materials, and metal, create an authentic feel.
Wood gives a natural feeling of warmth. For example, a sleek wood accent table or chair. You can watch the atmosphere of your outdoor space transform when you combine some clean-lined wooden furniture pieces. Think about wooden chairs with different styles of design that can provide the comfort you need.
More delicate textures, such as the thick knitted wool and flannel blankets. Put a warm and soft blanket on the floor to make the floor feel comfortable and warm. You could also place an inviting blanket with gorgeous weaving on your outdoor patio sofa. If you are feeling a bit cold, you can cover yourself with blankets to add an autumnal feel to your outdoor space. Don't forget to get yourself a cup of hot coffee.
If you're dining outdoors, set your plates on stainless steel chargers or rattan ones, copper tumblers for a bit of contrast.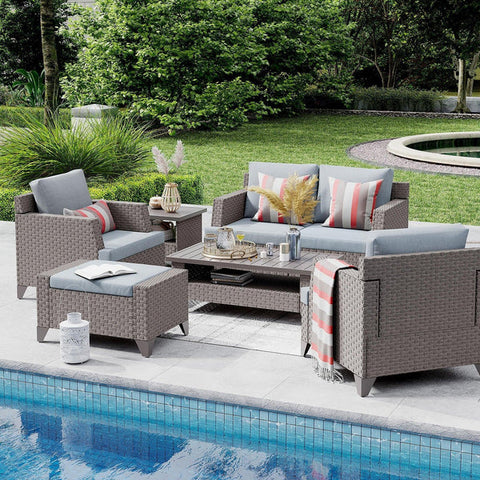 2.Add Some Fresh & Warm Colors
Fall accents such as autumn leaves and pumpkins add an autumnal touch to your outdoor space. Flowers and foliage arrangements with autumnal hues like rich red, brown, yellow, and orange provide a beautiful display. For instance, you can put an orange pumpkin-shaped cushion on your outdoor patio sofa. During harvest, the orange brings us a sense of warmth.
When serving food, having a menu with various hues, like red wine, can improve the overall ambience.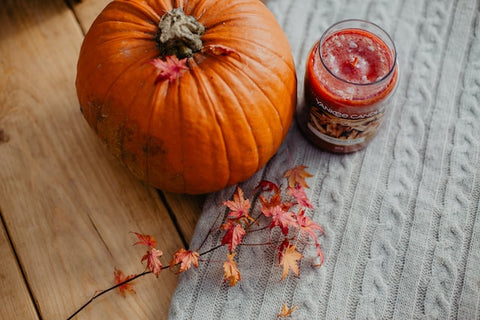 3.Light Up Your Outdoor Space
The warm, soft light of candles makes for a stunning tablescape. Another option is using luminaries and lanterns to create distinctive centrepieces. String lights add more ambient lighting for dramatic lighting.
The fire table for outdoor space is also a great option. Choose a chic-designed outdoor fire table to keep warm during cold days and brighten the nights in the outdoor area. It is common to use gas to ignite a fire. It provides you with light, also a distinct warm sensation. Place the fire table at the centre of your outdoor patio set, gather with your family and friends, and let's have a cup of hot tea!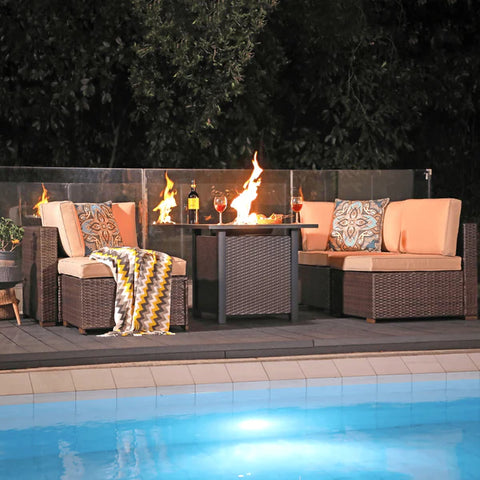 Conclusion
Halloween is approaching, and bonfire night shortly is the ideal moment to take a new look at your outdoor space. Add a few more home comforts that will warm your garden. Outdoor living isn't just reserved for the summertime. With these simple ideas for your patio and garden, you'll enjoy your outdoor life for longer this year.
Comment