Using Patio Furniture To Create Outdoor Movie Night
Aug 19,2022 | Orange Casual
The drive-in movie theatre sounds interesting. But, have you had a better idea than it? An outdoor movie night! Let all your outdoor movie night desires come true by planning your own movie night and enjoying it even more by using your stylish patio furniture for the outdoors.
Making your own movie night might seem difficult initially. However, it requires little time to set it up using our orange-casual patio furniture!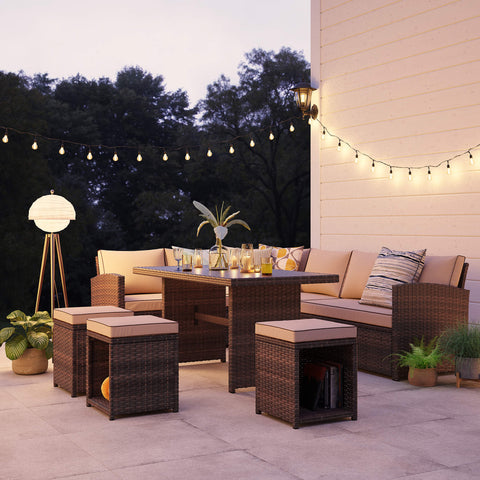 Video Projector
First, you need to purchase video projects. If you think buying a video project is quite expensive, how about renting a video project locally or asking your friends to borrow one night? Before choosing a projector, remember to confirm whether it could be connected to your devices and large screens. Now, the first step toward the best outdoor living space is done!
Elegant Atmosphere
Just hang your favourite ornament for such a beautiful, cute, cozy night. Orange-Casual patio umbrellas offer LED Lights and a convenient switch offered. They are ready to keep you company day and night. Suppose you have kids and pets running around. In that case, it is the most suitable choice to use a patio umbrella with solar lights integrated. With 32 built-in LED lights, 4 LED lights on each rib, and 8 ribs construction, it generates a welcoming environment for any event. Considering that the illuminations are actually charged with renewable energy, you do not need to bother with a source of power or even expansion cords and can place the sunshade anywhere you wish.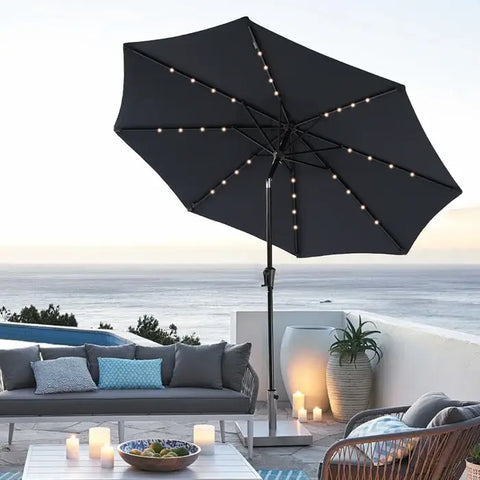 Sufficient Storage
There are other patio furniture accessories you need. For example, you may need a deck package to keep all of your items after the movie party or other gatherings. Our 88 gallons and 120 gallons Deck Boxes could be used inside and outdoors. Just put your outdoor cushions, landscape devices, pool playthings, sports devices, and even family members' moments in them. The material is Tough, long-lasting, and of course, water-resistant.
Snacks and Drinks
It is necessary to eat popcorn on a movie night! Suppose you're hoping for something extra than basic movie cinema snack foods. What about easy-to-eat finger foods, like meatballs, to ensure your friends and family can easily enjoy their food while watching the movie?
Drinks, Soda, draft beer, and wine are perfect for a film evening. To always keep the drinks cool and that you do not need to leave to get one more beverage, an exterior great club table is most likely what you require for a lawn motion picture night. You can easily pack the ice package along with ice and also keep your drinks, beer, red or white wine in cold weather. This is a wonderful addition to your room.
Conclusion
Watching a movie on your patio area is easy; chill in your leisure time. Hope your outdoor space will be a welcoming aspect of your house, where you can stay outdoors to loosen up, enjoy the trendy breeze, and also take a break after a long time.
Comment