Why Wicker Furniture is a Great Option for Your Outdoor Living Space?
Mar 15,2023 | Orange Casual
Wicker furniture is a popular choice for outdoor living spaces around the world, and it's not hard to see why. With timeless designs and durable materials, today's resin wicker furniture offers both style and comfort for an extended period of time. Resin wicker's pliability allows for a variety of seating styles and color options to fit any space. From seating collections to dining sets and even modern fire pits and tables, wicker is a staple material for outdoor furniture. Its durability, classic aesthetic, versatility in design, and low maintenance make it an excellent option for any outdoor living area.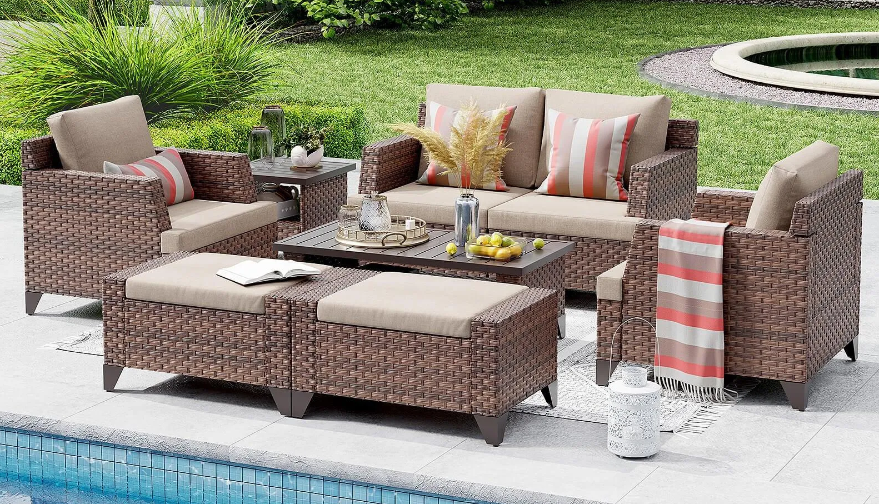 Resin wicker is crafted from synthetic materials that are extruded and bear a resemblance to plastic. This process involves heating and compressing the materials, which imparts remarkable strength that allows it to last many years longer than traditional wicker or rattan made from the vine-like Rotan tree. It's essential to note that wicker is not a material but a process that originates from the Scandinavian term "vika," meaning "to bend." It's crucial to keep in mind that the quality of wicker furniture for outdoor living spaces can vary widely, depending on the materials and manufacturing processes used, when selecting the appropriate wicker furniture.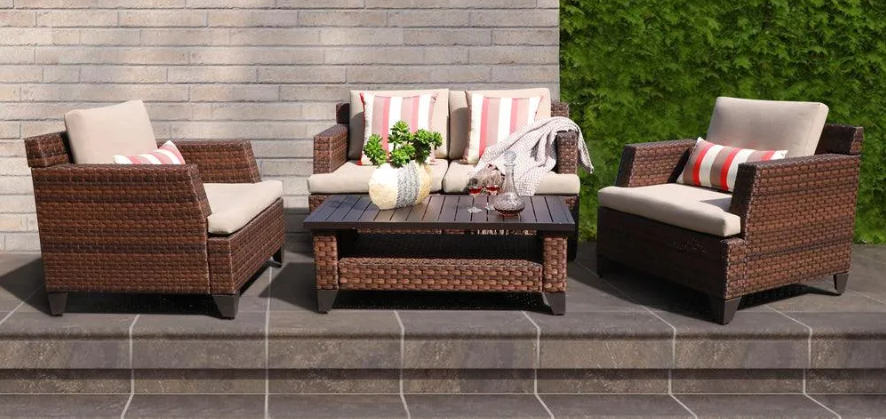 While natural rattan wicker furniture has a classic appearance, it is not suitable for wet conditions and can stretch or break. Resin wicker, on the other hand, can withstand rain, snow, ice, and intense sun, and does not need to be brought inside during inclement weather. The extrusion process involves heating and compressing one of three materials - polyethylene, polyurethane, or polyvinyl chloride - and pushing it through a mold to achieve the desired thickness and style. One significant advantage of using polyethylene is that it is entirely recyclable and environmentally friendly. Precise quality control ensures the exact temperature and cooling time are maintained. Afterward, the material is sent to the weaving room, where skilled artisans hand-weave it over an aluminum frame, providing both durability and lightness for your backyard furniture.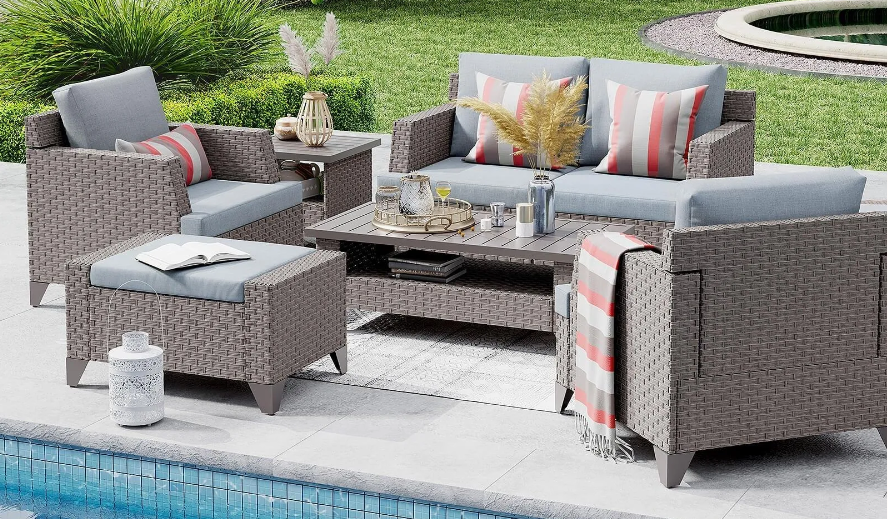 Choosing the right resin wicker patio furniture involves considering the numerous style and design options available. Unlike traditional rattan reeds, resin wicker has limitless options for thickness, style, and color. The extrusion process allows color to be added, resulting in a deep, rich hue that lasts for years. Wicker can be molded into various shapes, such as round, flat, braided, or thicker ribbon designs. Today's intricate designs often combine multiple styles for added designer appeal. Depending on the outdoor living space's design, the material color can be chosen to match the surroundings. Slate gray or espresso are two of the most popular colors, which can be paired with all-weather seat cushions and pillows available in many different colors and options. Wicker furniture sets are available in a range of configurations, from bistro or club chair sets for smaller spaces to deep-seating modular sectionals for larger spaces, as well as dining tables and chairs for outdoor dining areas. An entire estate collection can also be selected to meet all backyard furniture needs.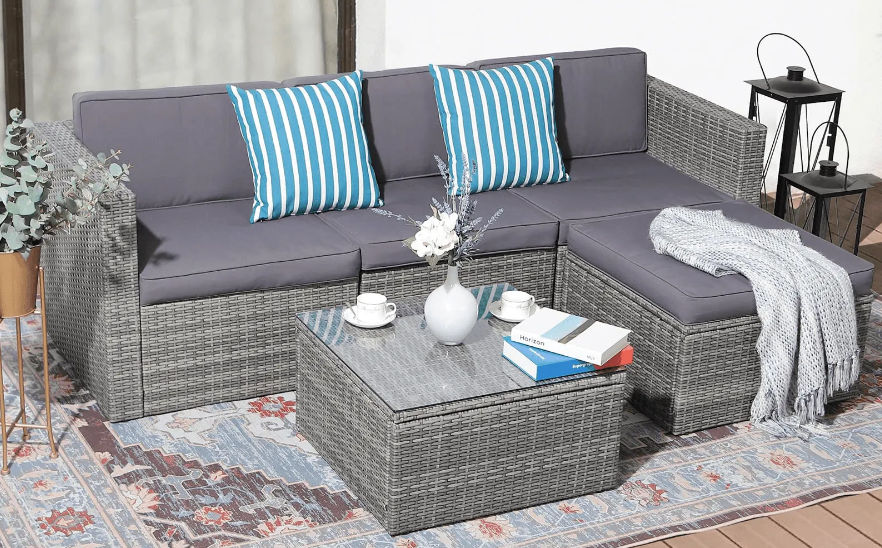 Resin wicker furniture offers the great advantage of easy maintenance and cleaning. The materials used in the extrusion process make it resistant to damage from light soaps and cleaning materials. However, it is important to avoid using caustic or abrasive materials when cleaning the furniture. In most cases, a hose and water are sufficient to keep your backyard furniture looking new for years. For tougher stains such as tree sap, a soft brush can be used without harming the furniture's durability and color fastness. It is also essential to clean the cushions and pillows that come with your wicker furniture set. To learn more about cleaning the rest of your outdoor furniture, you can refer to HERE.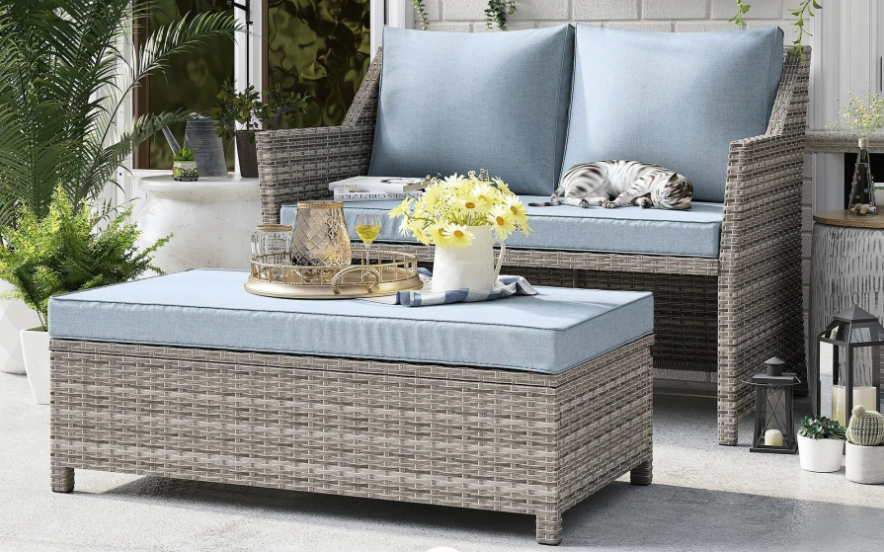 Although it's not necessary to cover your resin wicker furniture regularly or store it for short periods of time, there are various cover options available that can further extend the life of your furniture. It's important to note that even the highest quality outdoor fabrics can become weathered over time. Therefore, covering your cushions and pillows during periods of direct exposure or severe weather can help to increase their longevity. Additionally, as winter approaches, it's a good idea to cover or store your furniture if you live in a climate where you won't be using your outdoor living space during the colder months. Fortunately, resin wicker furniture is very lightweight, which makes it much easier and more convenient to store than traditional wicker furniture.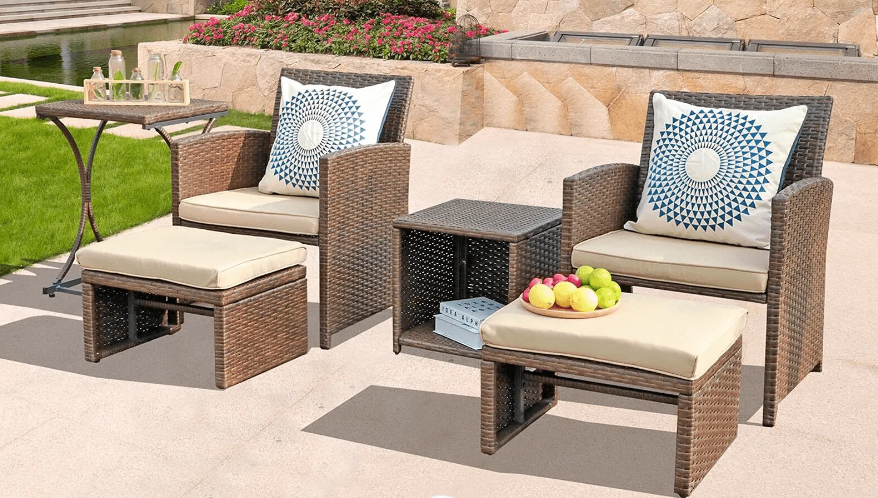 Selecting a resin wicker furniture set not only provides you with comfort and style but also durability that will last for many years. The fact that most of the materials used in its production are recyclable is a bonus in today's environmentally conscious era. The furniture is also lightweight and easy to move around, while its maintenance and cleaning are hassle-free. In terms of style, resin wicker furniture offers timeless beauty that will make your outdoor living spaces look like a luxurious resort. Moreover, the furniture provides unmatched comfort, allowing you to relax and enjoy your leisure time with ease. Overall, choosing resin wicker furniture is a wise investment that will enhance your outdoor living spaces and provide you with years of enjoyment.
For further reading, you may find these articles relevant:
How is Synthetic Resin Wicker Furniture Made?
10 Benefits of Resin Wicker Outdoor Furniture
Wicker Outdoor Furniture - Natural vs. Synthetic, Which is Better?
Comment